Marrakech Golf Experience
Looking to escape the cold, wet, damp winter nights?
Craving some winter sun?
Looking to play three stunning golf courses with the snow-capped Atlas mountains as your backdrop?
Visit Marrakesh's colourful souks (open-air markets) and labyrinth of stalls. Experience the daily commercial life of the Medina!
Optional Atlas Mountain excursion.
Then join me on a magical Moroccan adventure this December 2023 on this ALL INCLUSIVE golf experience holiday!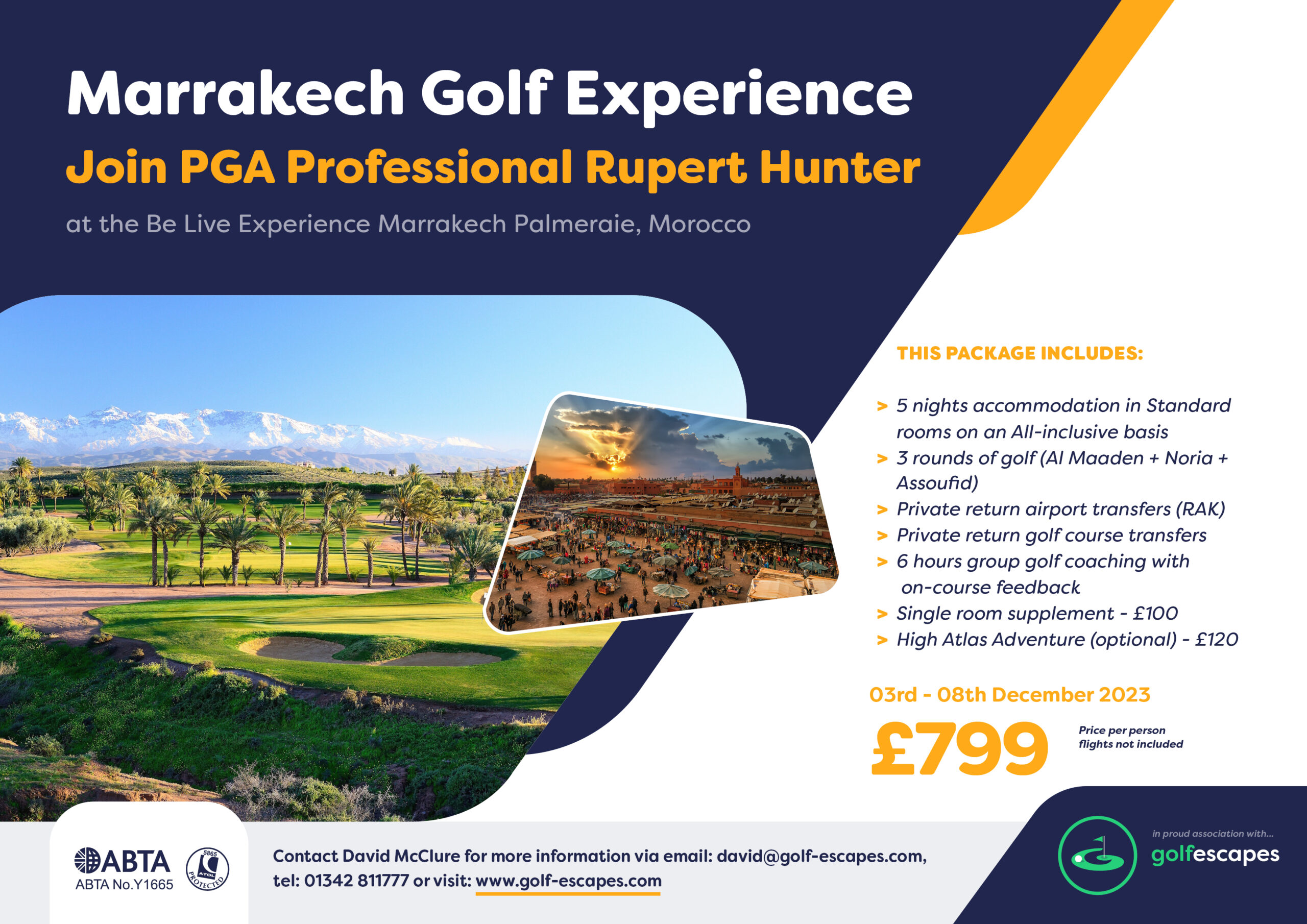 With a flight time of circa 3 hours & minutes, we will leave the cold, dark evenings of the UK and fly to Marrakech Menara Airport, in Marrakech, the fourth largest city in the Kingdom of Morocco.
A short transfer (30 minutes) and we'll arrive at our elegant home for five nights, the Be Live Experience Marrakech Palmeraie, our four star All INCLUSIVE hotel. You'll enjoy spectacular views of the snow-capped Atlas mountains and the Palm Grove of Marrakech.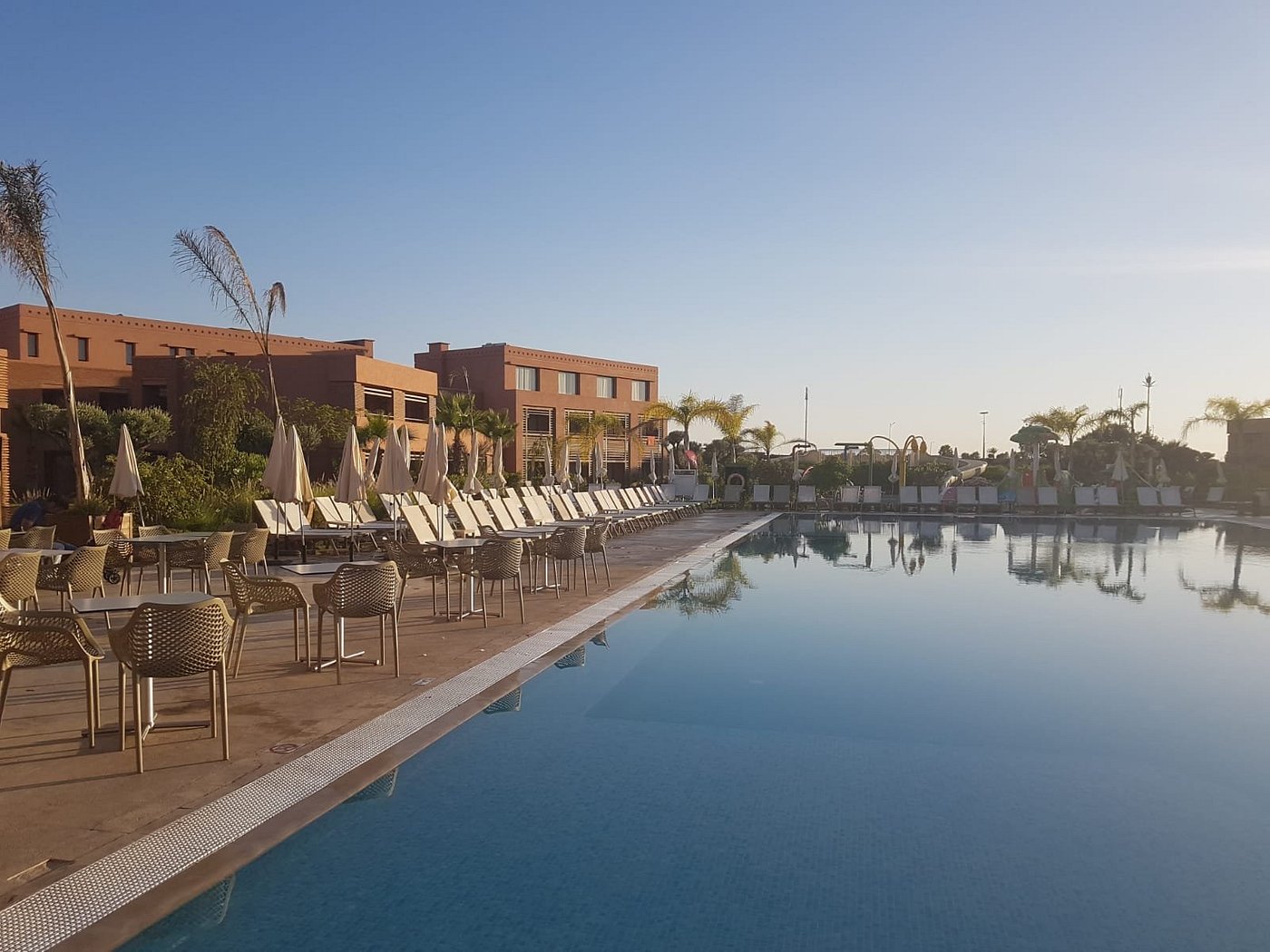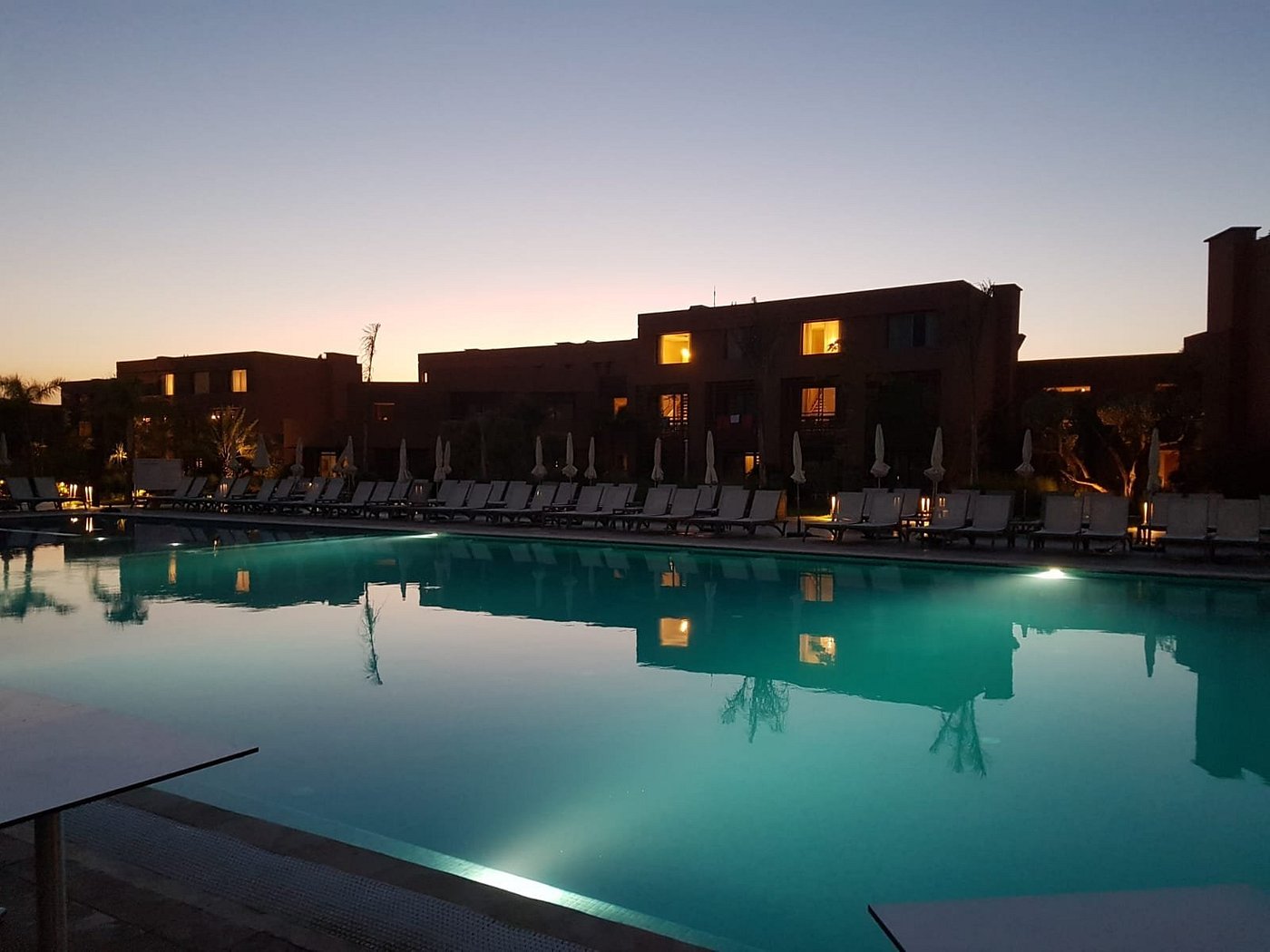 The hotel conveniently run a shuttle bus service to the historic city center only a few kilometers away. For those that wish to visit the Medina, souks (pictured above), Koutoubia Mosque and famous Jamaa el Fna Square (pictured below at night) this is your opportunity!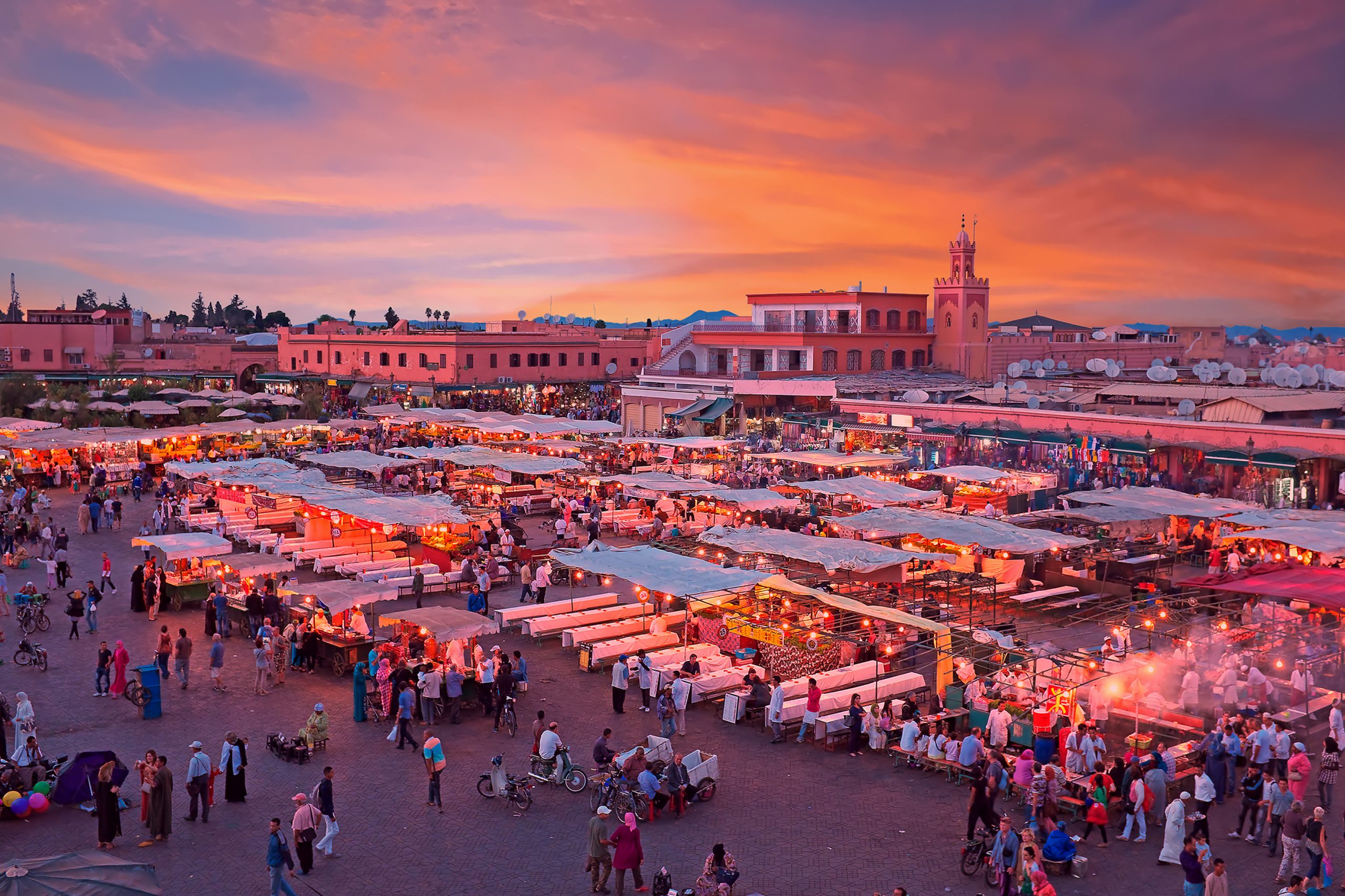 Taking advantage of the excellent practice facilities available, you will receive two hours golf coaching covering all aspects of your game prior to each of the three rounds of golf included with this All INCLUSIVE golf package.
The course length of this championship Par 72 golf course stretches to 6644 metres but with multiple tee locations is is playable for all standards. Unusually, this course has a distinct Scottish feel and was designed to create the illusion to golfers that they are playing on an enlarged Moroccan garden, with holes 5, 6, 12 & 18 playing around geometric water hazards. Be sure to bring your sand-wedge in case you find yourself in one of the 104 strategically placed bunkers!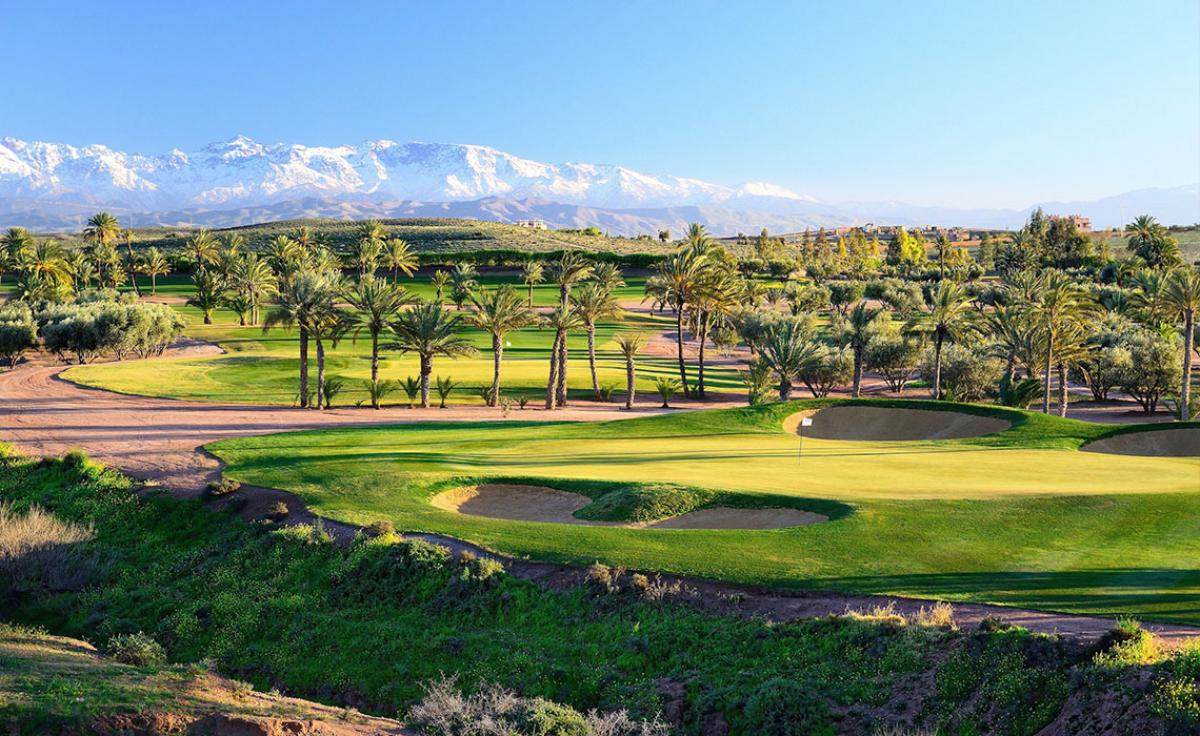 One of my personal favorite golf courses in Marrakech. The course opened in early 2014, has three perfectly square shaped greens which is unusual and incorporates three landscape experiences: orchards, gardens and dunes of Marrakech. The backdrop of the snow-capped Atlas mountains is visually simply stunning, as is the architectural design of the amazing lavish clubhouse.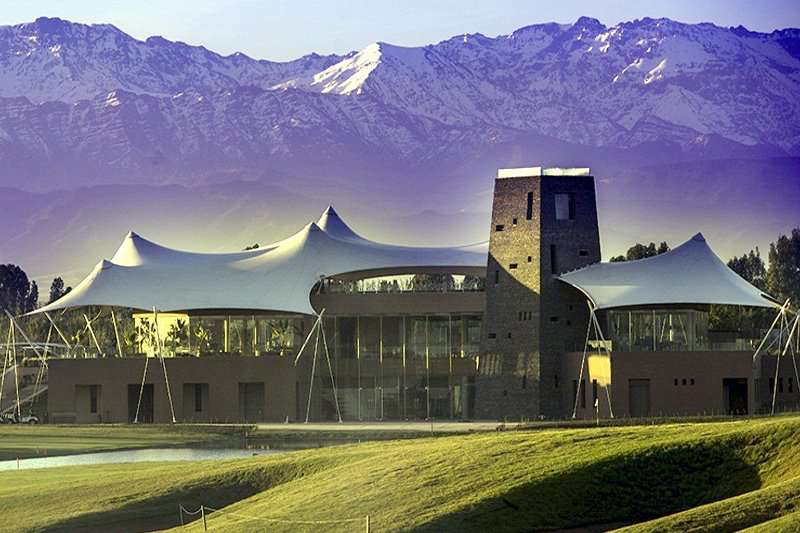 This immaculately kept course is widely regarded as one of the best not only in Marrakech, but in Morocco. Designed by Scottish golf course architect Niall Cameron, this stunning golf course blends superbly into the natural desert landscape featuring olive, cacti and palm trees. You're in for a treat! The course was voted as the No.1 in Morocco by Leading Golf Courses in 2019.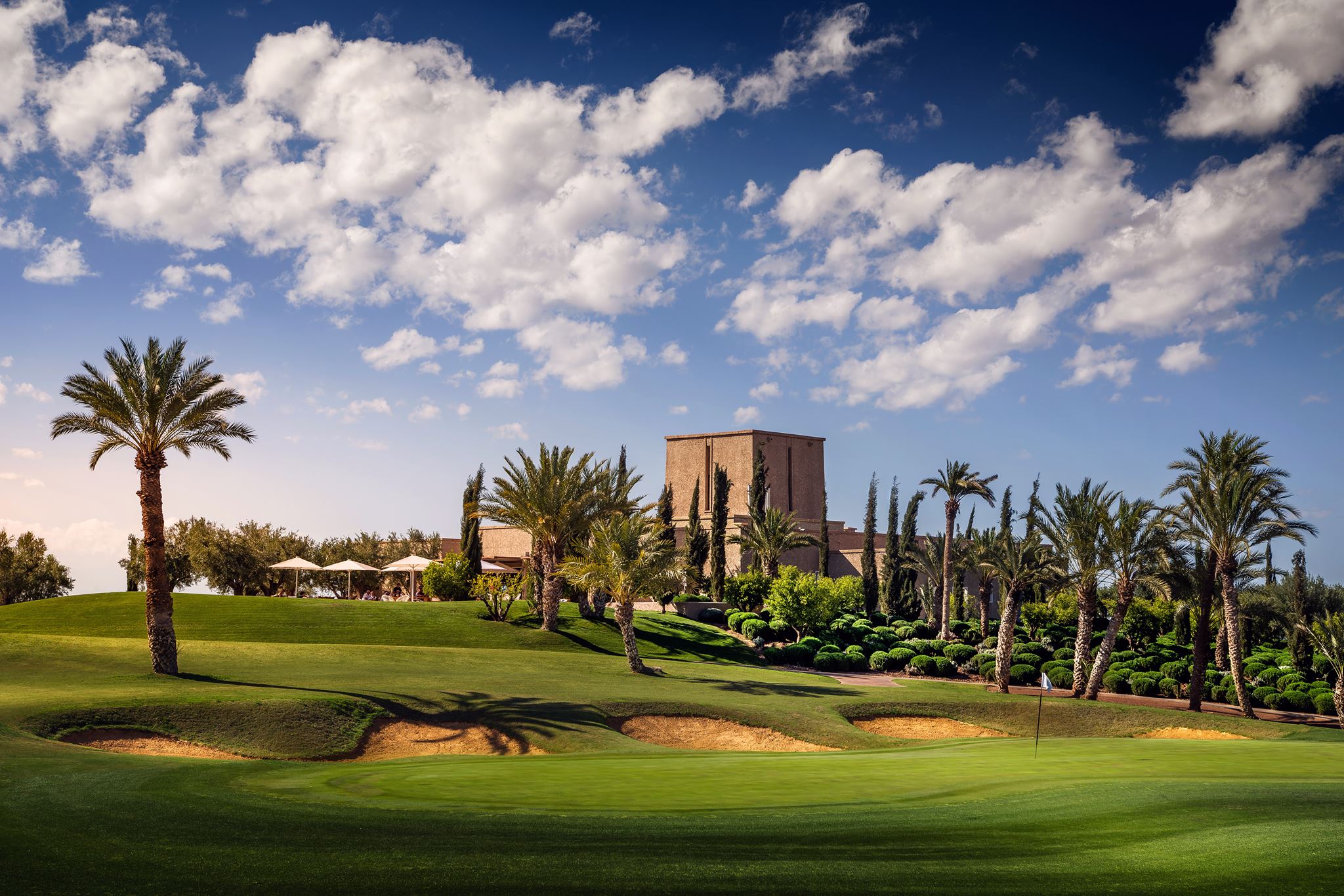 High Atlas Excursion (optional)
High Atlas Adventure:09:00 – 18:00
-English speaking driver guide
-High Atlas mountains
-Imlil Valley
-Lunch
-Walk
Begin with an exciting drive south through to one of Morocco's longest and most beautifully refreshing valley of Ourika, teeming with lush vegetation, palmeraies, steep-sides gorges, ancient terraced irrigated fields and Berber hamlets. Continue through hills of ever-changing colours, in the midst of olive groves, through the Jbel Oukaïmeden range, where the snow falls every winter. Now circle down to the Berber hamlet of Tahanaoute, up and over the hairpin bends of the Moulay Brahim Gorges and through the village of Asni which holds a popular Saturday Souk.
Stunning scenery
Upon arrival at the Berber trailhead town of Imlil (1740m) enjoy a delicious traditional lunch (inc) on the terrace of a gîte d'étape. With the mighty Jbel Toubkal – at 4167m the highest peak in the Maghreb almost within touching distance, set off on a guided walk to the Berber village of Aremd (1843m). Rest a while in this village built house upon house on a large moraine spur, overlooking ancient irrigated terraced fields of barley, corn and vegetables surrounded by walnut and almond trees then return through spectacular scenery to rejoin the vehicle at Imlil for the return to Marrakech.
Marrakech Golf Experience – Itinerary:
Day 1 – Sunday 3rd December 2023
Fly to Marrakech Menara Airport, Morocco
Transfer to Hotel & Check In
Shuttle to city center (optional) to visit the Medina, souks, Koutoubia Mosque, Jamaa el Fna Square
Day 2 – Monday 4th December 2023
Breakfast
Transfer to golf course (pick up 8am)
Golf Coaching Session 9.00am – 11.00am
18 holes – Al Maaden Golf Course – first tee time @ 11.30am
Transfer to hotel
Evening Dinner
Day 3 – Tuesday 5th December 2023
Rest Day or High Atlas Adventure (optional £120 surcharge per person)
Day 4 – Wednesday 6th December 2023
Breakfast
Transfer to golf course (pick up 7.45am)
Golf Coaching Session 9.00am – 11.00am
18 holes – Noria Golf Club – first tee time @ 11.30am
Transfer to hotel
Evening Dinner
Day 5 – Thursday 7th December 2023
Breakfast
Transfer to golf course (pick up 7.45am)
Golf Coaching Session 9.00am – 11.00am
18 holes – Assoufid Golf Club – first tee time @ 11.30am
Transfer to hotel
Evening Dinner
Day 6 – Friday 8th December 2023
Breakfast
Transfer to Marrakech Menara International Airport
Depart
Frequently Asked Questions – Marrakech Golf Experience
Do I need to pay a deposit?
Yes – a £75 per person deposit payable to Golf Escapes (our official Travel Partner) is required to secure a place with the balance due 3 months prior to the date of travel.
Are the price of flights included?
No – at this early stage we recommend NOT booking any flights until we have reached our required minimum numbers for the holiday to proceed. Once we know the holiday is going ahead we will contact you with the chosen flight details.
Are the arranged return airport and golf transfers included?
Yes – although the return airport transfer will be based on our chosen flights.
Are golf buggies, electric or pull trolleys available?
To be reserved (subject to availability)
If I wanted to stay on for extra nights and play more golf, could this be arranged?
Yes – absolutely! (subject to availability)
To register your interest in joining Rupert Hunter please click here